What's on in Cornwall this January 2021
From murder mysteries to staycations, art exhibitions and afternoon tea parties - January is brimming with things to keep us all occupied and in high spirits.
Tin Coast Discovery Walks
Discover more about the amazing wildlife, landscapes and hidden corners of the Tin Coast.
With beautiful scenery and stunning historical landscapes right on our doorstep, go on a winter adventure with the team from Explore in Cornwall. Walk along four miles of the Cornish coast path, take in the sights and learn more about Cornish heritage.
These walks are completely free to attend. Find out more here.
Veganuary Special: Online Cookery Class
Looking for new ways to cook appetizing meals with a twist?
Get involved with the A.P. Chef's online cooking classes and learn how to make a nourishing bowl of pure deliciousness. On this 90 minute online course, you will learn how to cook with specialist vegan products and produce an exquisite tasting dinner. Tickets are £25 per household and can be purchased here.
Murder on the Nile, Murder Mystery evening
Immerse yourself in a good old fashioned murder mystery at The Greenbank.
Travel back in time to the 1950s and step inside the riverside Presidential Hotel in Luxor, Egypt. Get to know many of the residents, as well as passengers from a cruise liner who decided to stay overnight in the hotel. The night slowly begins to unravel, tempers flare and a body is discovered! Piece together the puzzling murder and leave no stone unturned. Interrogate the party-goers and discover curious secrets along the way. Get your tickets here.
Ice Skating
Skate your way through January with The Eden Project's glittering ice rink. This annual tradition is one of our top things to do in January in Cornwall. Just remember to wrap up warm in woolly hats, scarves and jumpers before pirouetting across the ice.
Winter Afternoon Tea Party
The Alverton is hosting an extra special winter treat in The Great Hall this January.
Join us on Saturday 16th January, where pianist Roger Miners will be setting the scene with his melodic music. Dreamy acoustics will fill The Great Hall as you savour delectable delights with our special afternoon tea. It's time to relax, unwind and indulge. Book your table today by calling 01872 276 633.
Monsters of the Deep Exhibition
With January's weather constantly changing, The National Maritime Museum is the perfect place to visit when the weather isn't playing fair!
Delve deep into the murky secrets of the ocean and discover creatures that dwell in the dark depths. Discover scientific facts behind these legendary and mythical beings, listen to tales, folklore and conspiracy theories, ponder fact from fiction and enjoy eye-opening displays for all the family.
Guided tours of Carnglaze Cavern
Set amongst six acres of ancient woodlands in the Loveny Valley, Carnglaze offers a beautiful cavern of cathedral proportions.
Take a tour with a guide, as you will go 150 metres into the hillside and 60 metres below ground. Here, you'll find an underground lake with its crystal clear waters and a collection of minerals, which were originally mined 300 years ago.
'Peeky' Blinders Murder Mystery evening
Travel back in time to city life in 1919, where a family of gangsters rule the streets in newsboy caps with a razor sharp edge.
The Alverton's murder mystery dinner will give you the chance to uncover the secrets behind the criminals, as a scandalous murder is committed. Get into character and don your best retro British attire for an immersive dining experience that's a cut above the rest! Get your tickets here.
Kneehigh Theatre's Clog Dancing in Gweek with Colin Pickering
With 2020 being Kneehigh Theatre's 40th birthday, they had always planned to celebrate in style.
However with the events that rolled in, sadly their plans for celebrating were cancelled. Not to be deterred, Kneehigh Theatre still want to throw a birthday bash! With Colin Pickering hosting the online event live from the Kneehigh Barns, join in on the interactive fun with special guests and barrels of laughs. A guaranteed winter warmer. Get your tickets here.
Cosy Cornish Retreat
Winter in Cornwall is a magical time of the year.
Wrap up warm and visit untouched stretches of sand and footprint free coastal paths, guaranteed to put some colour in your cheeks. Stay at The Alverton with our Cosy Cornish Retreat from just £119 and enjoy an overnight stay for two people, hearty Cornish breakfast, as well as a two-course dinner in our award-winning restaurant.
Winter Getaway
Or how about staying at The Greenbank this month?
With their Winter Getaway, enjoy an overnight stay, a tasty Cornish breakfast, as well as a cream tea for two to share or two drinks in The Working Boat, from just £99 per night. Call the team on 01326 312440 to book or find out more here.
Modern Art and St Ives Exhibition
Explore the histories and ideas of modern artists working in and around St Ives during the last century at the Tate St Ives exhibition.
The artworks displayed introduce the local, national and international significance of a creative community that is still thriving today. You will have the opportunity to see the Modern Art and St Ives displays alongside the current exhibition: Haegue Yang: Strange Attractors.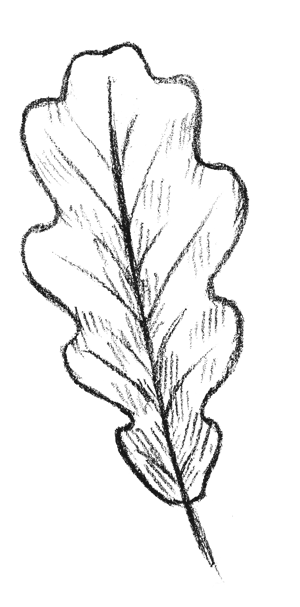 Find out more