The Alverton Real Weddings in Cornwall: Sophie and Rob Munnik
We catch up with Sophie and Rob Munnik as they share their favourite moments of their beautiful wedding day at The Alverton.
Why did you choose The Alverton as your venue?
We wanted a really traditional wedding. However, neither of us are religious so we didn't feel a church was for us.
The Great Hall was the first venue we looked at and the second we walked in, we knew it was the one. It made us want to whisper like you do in church and we found ourselves just looking at how beautiful it was. We also really like the idea that it could be so traditional, but also so convenient. Once our guests arrived for the ceremony, they could relax. There was no getting to and from a church or reception venue. 
As well as the beautiful setting, another big reason we chose The Alverton was Helen. Helen was so welcoming from the second we met her, she was so friendly, helpful and so full of energy. We were genuinely excited for our meetings to give her updates and exchange ideas. We just knew from day one that the biggest day of our life was in the safest of hands!
What was the most special part of your wedding day?
We'd love to say all of it! 
We both agree that the ceremony was the most special part. Seeing everyone we loved gathered together and seeing everything we'd dreamed of all come together was just perfect. Saying our vows to each other was the most special moment of our lives.
Any advice for future brides planning their big day?
Be as organised as you possibly can be. 
Get a good wedding planner and use it like a bible! Print a list of all your suppliers and their contact details, give a copy to your wedding coordinator and a copy to your Maid of Honour. Get all the bigger things that you can do beforehand done. It'll give the venue that extra time to make sure everything else is perfect. Don't leave yourself any wedding planning jobs until your wedding day! Just focus on you. 
Make planning your wedding your new favourite hobby! Finally, plan some time out of your day to spend some time with your new husband. It goes in a flash. Some time with just the two of you and the photographer will help you get that time to just take the day in and reconnect with each other.
And any advice for the grooms?
Be as involved as possible.
It is as much your day as it is your bride's. Sophie and I planned everything together. It really connected us on the day and we were both so proud to stand back, look at all we had created and watch our guests enjoy all the decisions we made together. In the run up to the ceremony, don't be afraid to ask your groomsmen for help. That's what they're there for.
– Plan for all eventualities – don't leave anything to chance.
– Write your speech on cue cards big enough to easily read from a small distance.
– Don't be nervous! You're marrying the woman you love. There's nothing to be nervous about.
If you could do it all over again, what would you do differently?
We have both said we if we could, we would rewind our day, press play and live every single second as it happened. 
It was the wedding day that you dream of. Not a single hiccup. We honestly wouldn't change a thing!
And finally, what three words would you use to describe a wedding at The Alverton?
Dream come true.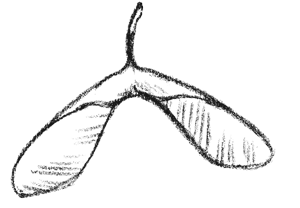 Get wed at The Alverton...
Book your showaround today
Contact our Weddings and Events Manager