What's on in Cornwall this September 2020
Fill September with our top diary dates in Cornwall and things to do around Kernow.
North Cornwall Book Festival (At Home)
If you live in Cornwall, things to do have been few and far between due to the pandemic. However, this isn't stopping North Cornwall Book Festival from celebrating. The organisers are proud to announce a series of short films that give a sneak peek into the authors set to take to the stage originally. Filmed from their homes, discover how the pandemic has affected them, their top writing tips and exclusive recitals from their latest literature works.
The films will be added each Friday at 5pm in September. If you'd like to catch the live show, many of the authors will also be appearing at the 2021 festival.
KneeHigh Walk With Me
Award-winning theatre company KneeHigh have come up with a fun app to get everyone walking this year. Walk With Me is a free story app, and combines Cornish walks with great stories. Inspired by the locals' wealth of knowledge about the Cornish history of certain cliffs, beaches, towns and attractions, bring your walks to life and become part of the tales.
Using GPS magic to trigger different plots and themes as you walk, plug in your headphones and explore a whole new world. Some of the walking destinations include St Austell, The Eden Project, Perranporth, Mevagissey, Newquay, Bodmin, Helston and The Great Flat Lode.
The perfect way to keep your step count up and let your imagination run wild. Find out more here.
Mischief Movie Night
Lights, camera, IMPROVISE! Expect the unexpected as theatre group Mischief return to The Minack stage. At the Mischief Movie Night, you are in charge and can choose the genre, location and title of the performance.
The talented actors put their improvisation skills to good use and bring your show to life. You're the director of this guaranteed comedy blockbuster under the Cornish sunshine.
Truro School Cookery Friday Night
Truro School Cookery's Friday Night classes are back! Arrive to a glass of fizz, then watch as the talented chefs demonstrate how to whip up the chosen three-course dinner menu. Once they've shared their pearls of wisdom, give the dishes a go yourself, then sample your creations and take the recipes home.
Helston Farmers' Market
For the freshest produce in the local area, head to Helston Farmers' Market. The foodie market is open for business on the first Saturday of every month from 9:30am – 1pm at the Old Cattle Market.
Pop down, have a browse, chat with local farmers and business owners and stock up on tasty treats, from delicious baked bread to award-winning gin.
Newquay Fish Festival
Catch the fish festival at home this year, as Newquay's seafood extravaganza is going virtual. Due to Covid-19, the organisers have decided to go digital.
So far, a cook-a-long show on Friday 11th September has been announced, with the full virtual festival taking place in the evening of 13th September.
Keep your eyes peeled for more info coming soon.
Red Pandas at Paradise Park
Something adorable is heading to Paradise Park this September. Meet the red pandas at the wildlife park in Cornwall, and become a "red panda ranger".
This family-friendly event is all in aid of the Red Panda Network which is establishing the first protected area dedicated to these endangered creatures.
The Alverton's Gin Garden Party
On Friday 25th September we'll be introducing our new Tanqueray Terrace bar with a delightful gin garden party. Wander up the winding pathway and head straight to the terrace where you'll be greeted with an arrival cocktail, chilled out tunes, nibbles and plenty of gin samples. Order from our special gin-based cocktail menu and watch demos from an exciting line-up of mixologists.
Head to Eventbrite to find out more and book your tickets today.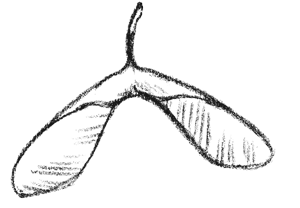 Visit us this September
Stay and Save This Season
Mix city, coast and countryside at The Alverton, and enjoy up to 20% discount on your stay. From 1st April until 15th October 2024.