Meet Cornish Wedding Photographer Olivia Whitbread-Roberts
We speak with Cornish wedding photographer Olivia Whitbread-Roberts about her love of wedding photography in Cornwall.
How did you get into photography?
I've always had a strong interest in art and design and really fell into photography by chance, whilst creating my final pieces for my textiles and fine art course in college.
I began to incorporate photography and moving image into my work. This was something that I really enjoyed and started to expand more on. After college I took a gap year whilst deciding which art form to pursue. I spent the year taking photographs so it wasn't a surprise when I decided to study a photography degree at Falmouth University.
I've always had a big interest in photographing people, fashion, as well as landscapes. I think that these areas of interest have really slotted in well whilst pursuing my dream of being a wedding photographer.
What's your favourite part of being a photographer?
Capturing the moments that others don't see. 
You almost train yourself to listen out for everything that could be of photographic interest. As soon as I hear laughter I am there to catch that shot. I also love the ability to be creative. Not only with the photographic process itself but also during the post production. The editing/enhancing of an image is something that I really enjoy. It sound like a cliché but this part is really something that helps you to define your work as your own, making it original.
What's the best thing about photographing a wedding at The Alverton?
The best thing about The Alverton is that it is so diverse as a venue, a real mix of old against modern, from the gorgeous bedrooms down to the spectacular Great Hall.
The Alverton is a huge space with so much potential when it comes to images. I always like to find different spots for the group/couples shots and various other elements of the wedding day. I feel that this really compliments the final album, so The Alverton is absolutely perfect in that respect.
What's your favourite photo you've ever taken?
I think that it's almost impossible to have a favourite!
However I do have a few photos that I really love to look back on. One shot was with a lovely couple on a beach, where we were all stood in torrential rain with half a dozen white umbrellas. Just as I was going for the last shot of the day, a bevy of swans and their cygnets came out of the water and up onto the beach with us, where they stayed for the remainder of our shoot. I always show these photos to people when they share their worries about rain and mizzle on their wedding day. It just goes to show how beautiful bad weather can be!
What's your best piece of advice for a couple planning their big day?
I would probably advise people to have a plan, be organised and know exactly what you want for your big day.
Not only is wedding planning a lot of work, but it can also be a big expense (I am also planning my own at the moment!) I have found that booking people early is key. Not only because we book up quickly in the wedding industry but also because once all of the big things are booked, you can relax a little and enjoy the rest of the build up without too much worry. I also think that it is paramount to have what YOU want and not what somebody else wants, or thinks that you should have. Your wedding should be an expression of yourselves and your love for one another.
Another bit of advice would be to 'lighten your list'. Have a really good think about what you really want and need, and what you definitely don't. It is extremely easy to get caught up in the moment and get carried away!
What's the process once a couple enquires about you photographing their wedding?
I will send them my prices and packages to take a look at and usually show them some of my previous weddings so that they can really get a feel for our style and approach on the day.
Couples can also choose to have an engagement shoot with us which is great for 'breaking the ice' and getting used to the camera (although you will forget that we are there soon enough) before the wedding day itself.
Why should couples choose The Alverton?
The Alverton is the complete package.
Beautiful rooms, fantastic food and really wonderful, attentive members of staff who keep everything running smoothly and ticking over well into the end of the night. The grounds and the history of The Alverton also really make it a special place to get married. Not to mention the fact that you can go back and visit celebrate milestones, because of the great accommodation that they offer.
And why should they choose you?
Wedding photography is such an individual thing and you need to be so sure that you're booking the right person/people for you, not only in terms of style but also personality too.
After all, we will be with you and your guests for most of the day! Myself and Tobias work together as a pair to make sure that nothing is missed or stretched. We both cover morning preparations, be it at the same or separate locations, and we have a real routine of how we will work on the day. We both offer different things which I think compliment the final album well.
We're also both relaxed and considerate. One of our real aims is not to take over and create a day that is structured or governed by the photographs alone.
Book you wedding venue at The Alverton
Request an Alverton brochure
Click here to request an Alverton brochure or to book an appointment with our expert weddings team.
You can see more of wedding photographer Olivia's work over on her website: www.oliviawhitbread-roberts.com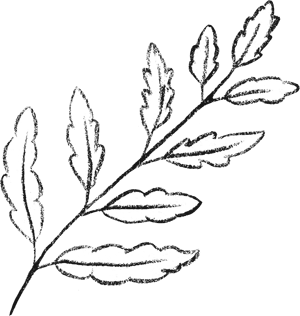 Find more wedding inspiration here