What's on in Cornwall this June 2021
With so much to discover this month, we're excited to share with you what's on in Cornwall this June. Soak up inspiring music and lose yourself in local markets as you explore the Cornish coast this month. We're sure you'll be left feeling inspired!
Hanterhir
Experience unique Cornish music at a Hanterhir gig.
'A cacophony of Celtic wildness, granite and storms roaring across the grooves, sung in English and Cornish in an overwhelming Atlantic tsunami of sound' a review written by Record Collector, that we think encapsulates what Hanterhir are all about. The band won an award at Gorsedh Kernow for their contribution to Cornish culture and was featured on BBC television and BBC Radio 1. If you're looking for an unconventional Cornish band, don't miss out on purchasing tickets to this unique performance.
The Fleetwood Mac Songbook
Go your own way this summer and buy tickets to the fabulous Fleetwood Mac Songbook!
This experienced group of performers who bring the iconic songs of Fleetwood Mac to the stage will leave you amazed. Right on our doorstep, you can wander into Truro town and find yourself rocking out as if it's the 70s at this spectacular performance.
Helen Porter - Unexpected Song
Enjoy Helena Porter's new solo show 'Unexpected Song'.
Written during the pandemic, Helena showcases a variety of themes, from smaller details of daily life to the big questions of the world today. Helena is an incredibly thoughtful and engaging performer whose work reflects the times we live in. You'll not only feel deeply moved by her writing but also her stunning piano skills. You can purchase tickets here.
Truro Farmers Market
Take home a slice of Cornwall from Truro Farmers Market.
With a wide range of Cornish produce to choose from, this local market is one you won't want to leave empty handed from. Peruse pass aisles of freshly baked bread to duck eggs and local crafts – you'll discover the very best of what Cornwall has to offer at Truro Farmers Market.
Falmouth Classics
Head along to the largest classic sailing event coming to Cornwall.
The Falmouth Classic Regatta is a spectacle you won't want to miss out on! Enjoy three days of incredible sailing on the picture-perfect water of the Fal estuary and Falmouth bay. We'd recommend staying at our sister hotel, The Greenbank, to take in the very best views and experience the Falmouth Classics from only a stone's throw away.
Lostfest
Lose yourself at Lostwithiel's locals favourite, Lostfest.
Although considerably smaller this year, you can experience local talent live-streamed from Lostwithiel's historic St Bart's Church in two sessions between 1pm and 5pm and from 5:30pm until 9pm. The live stream will be available to view via the LostFest Facebook page, YouTube and via Cornwall Channel. We'd recommend tuning in and getting a taste of what's to enjoy again next summer!
Summer Garden Sessions: Our Atlantic Roots
Relax in our verdant gardens and take in the beautiful tunes performed by Our Atlantic Roots who will be joining us on 17th June. Enjoy their uplifting blend of American and British alternative folk, with harmonies that are rich and dynamic. Not only this, you'll be greeted with a complimentary cocktail on your arrival and will get to enjoy tasting our new summer menu. Don't miss out and book to see Atlantic Roots, here.
We're hosting eight different sessions this year. Discover the full line up and dates, here.
Falmouth International Sea Shanty Festival
Sing your heart out for Falmouth's International Sea Shanty Festival.
Although this year's Falmouth International Sea Shanty will be online, you can still make the most of the event from the comfort of your seats at home. Get your shanties memorised and your Skinner's beer at the ready because this virtual event will be brimming with community spirit!
Cornwall Home and Garden Show
Get inspired at the Cornwall Home and Garden Show.
Whether you're looking to revamp your home, build your dream house or start on your first renovation project, Cornwall Home and Garden Show is this perfect place to visit to help make your project come to life. On 19th-20th June, this event will supply garden-design inspiration – from architectural direction, to interior-design guidance and eco-solutions. You'll no doubt leave inspired – you can buy tickets here.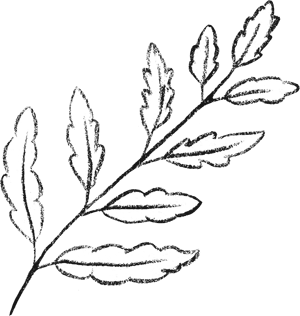 Find out more