Top 20 film & TV locations in Cornwall
Our county is no stranger to the lights, camera, and action of Hollywood and television. With our sweeping sandy beaches, magnificent clifftops, iconic harbours, and rolling countryside, it's no wonder there are so many famous film locations in Cornwall. Read on for our top 20 films or television series, filmed right here on home soil.
20. Poldark
Adapted from Cornish author Winston Graham's series of historical novels written between 1945 and 2002, Poldark hit our television screens from 2015-2019. Following the adventures of Captain Ross Poldark, many of the scenes in this periodic drama set in the 1700s were filmed in Cornwall. 
Keep your eyes peeled and you'll be able to pinpoint countless Cornish landmarks and places, including Kynance Cove, Holywell Bay, Charlestown, Bodmin Moor, Gunwalloe, Porthgwarra, Poldark Mine, and many, many more.
📷: The Guardian 
19. House of the Dragon
The prequel to the world-famous Game of Thrones, season one of House of the Dragon was filmed in Spain and Portugal, as well as in three different Cornish locations – Kynance Cove, Holywell Bay, and St Michael's Mount.
📷: HBO 
18. James Bond – Die Another Day
One particular scene in the 2002 Bond film Die Another Day, Pierce Brosnan's final film playing the part of 007, was captured in one of our county's most well-known attractions. The setting of Gustav Grave's ice palace is actually The Eden Project in St Austell, where Bond famously rescues Jinx Johnson by driving his Aston Martin through one of the biomes. 
17. Doc Martin
Starring Martin Clunes, this comedy-drama about a socially-awkward GP with a fear of blood, working in the lively Cornish fishing town of Port Isaac, was on our TV screens for 10 seasons, from 2004-2022. Today, you can visit Port Isaac and find Fern Cottage (Doc Martin's house and surgery), at the top of the hill overlooking the picturesque harbour.
Whilst most of the filming took place in Port Isaac, other Cornish locations featured over the years include Roscarrock Manor Farm, Pencarrow House Bodmin, Gunwalloe Church Cove, and Royal Cornwall Hospital here in Truro.
📷: Wales Online 
16. The Shell Seekers
The Shell Seekers was a novel written by famous Cornish author Rosamunde Pilcher in 1987, and was later adapted into a mini TV series in 2006. Following the main character Penelope Keeling as she reflects on her life over World War II, scenes were filmed in Padstow, Port Isaac, Lamorna, and at St Michael's Mount in Marazion.
📷: UPTV 
15. BAIT
One of the most famous film locations in Cornwall, Charlestown was the setting for most of the scenes in the BAFTA award-winning Cornish film, BAIT. Written and directed by Mark Jenkin, the film was shot using an old, vintage Bolex camera, in black and white. The plot follows a struggling fisherman, dealing with the rising tensions between the tourists and the locals.
The film won a BAFTA for Outstanding Debut by a British Writer, Director, or Producer, alongside many more prestigious awards.
📷: The Guardian 
14. Fisherman's Friends
The tale of the biggest 'buoy band' in Cornwall. Both Fisherman's Friends movies, one released in 2019 and the second in 2022, were filmed here in Cornwall. Based on a true story, following the rise in fame of the renowned sea shanty group, the music and characters have captured the hearts of the nation. Most of the filming is set in Port Isaac, where the group originate from, but other settings include St Kew, the Minack Theatre, and the Tamar Bridge.
📷: IMDB 
13. Fraggle Rock
From the creators of The Muppets, Fraggle Rock is a kid's puppet show by Jim Henson, that follows the characters who all live in underground caves. A super popular television series in the 1980s, one of the lesser known facts about this show is that it's actually set in St Mawes in Cornwall. St Anthony's Lighthouse even features in the opening sequence. 
📷: KISS FM
12. Beyond Paradise
The spin-off to the long-running, murder mystery drama Death In Paradise, Beyond Paradise is technically set in Devon, however many of the scenes were filmed in the harbour town of Looe, as well as Saltash and Launceston. 
📷: BBC 
11. About Time
Famous film locations in Cornwall don't get much better than this one. Head to Porthpean House in St Austell and you'll discover the famous home from the film About Time. Overlooking the sea, the impressive building and grounds was the key setting for the rom-com where Rachel McAdams, Domhnall Gleeson, Margot Robbie, and Bill Nighy acted scenes together. 
📷: Time Out
8. Alice in Wonderland
We're going down a rabbit hole, all the way back to 2010 with Tim Burton's creation of the classic Lewis Carol novel, Alice in Wonderland. Burton saw potential in Antony House in Torpoint, and the 18th century manor became a part of the set for the blockbuster movie. The grounds are looked after by the National Trust, and are open to the public, meaning you can visit Cornwall's very own slice of wonderland for yourself.
9. The Trouble With Maggie Cole
Dawn French stars in this six-part ITV drama following self-proclaimed 'historian' and local busy-body Maggie Cole, as she stumbles across trouble after gossiping and spreading a rumour that causes her a lot more grief than she anticipated. The majority of the show is filmed in Noss Mayo, in South Devon, with a few scenes also spilling across the border into Cornwall, including locations such as Launceston Castle and Saltash.
📷: Radio Times 
8. Ladies in Lavender
Leading ladies Judi Dench and Maggie Smith star in a tale of romance and sisterhood, based on a short story written by William J. Locke. Set in the charming fishing village of Cadgwith, on the Lizard Peninsula, lots of scenes were filmed on-location, and others in Helston, St Ives, and Prussia Cove.
📷: IMDB
7. The Eagle Has Landed
This British war film starring Michael Caine was filmed back in the 70s, and released on Christmas Day, 1976. Cornwall was chosen as the location to represent the Channel Islands, with scenes filmed at RAF St Mawgan, Charlestown, and Rock.
📷: Peacock TV 
6. World War Z
2011 saw a zombie apocalypse descend on the town of Falmouth as filming got underway for World War Z, an action horror film starring Brad Pitt. Falmouth Docks were used to moor a ship where filming took place, and lots of locals were invited to be extras. The appearance of an A-lister in town caused a bit of a media buzz at the time, as Brad Pitt could be spotted acting out scenes aboard his floating set. 
📷: IMDB
5. Johnny English
Blink and you might miss it, but a very iconic Cornish landmark appears very briefly in Johnny English, the comedy spy movie starring Rowan Atkinson. Imagery of the magnificent St Michael's Mount in Marazion was shown as the exterior of Pascal Sauvage's French chateau.
📷: Chortle 
4. Frontier
Jack Whitehall stars in this comedy about an irresponsible, erratic school teacher who has to plan the perfect, educational school trip to Cornwall, following on from a disastrous event in Amsterdam the previous year. The class visit the fictional town of Port Jago (otherwise known to us as Mevagissey), and The Eden Project, where the iconic zip-wire scene was filmed.
📷: Indie Wire
3. The Bad Education Movie
Another Cornish appearance from comedian and writer Dawn French, this time joined by co-star Catherine Tate, Wild West is a comedy sitcom based and filmed in the Cornish village of St Gweep (Portloe). The two main characters live together and run the local town store and post office, and observe the odd characters and goings-on in the local community. 
📷: Irish News
2. Wild West
Another Cornish appearance from comedian and writer Dawn French, this time joined by co-star Catherine Tate, Wild West is a comedy sitcom based and filmed in the Cornish village of St Gweep (Portloe). The two main characters live together and run the local town store and post office, and observe the odd characters and goings-on in the local community. 
📷: IMDB
1. Jamaica Inn
The last of our top 20 countdown of famous film locations in Cornwall. This three-part series broadcast on BBC One in 2014 was adapted from the famous novel Jamaica Inn by Daphne du Maurier. Much like her other best-selling books, this one was set in Cornwall, and only seemed fitting to be filmed in the county that inspired the writing. 
Whilst Jamaica Inn is one of Du Maurier's finest pieces of literature, this adaptation didn't win so many admirers, dubbed by the critics as difficult to hear, with a mumbling cast and poor audio quality. 
📷: IMDB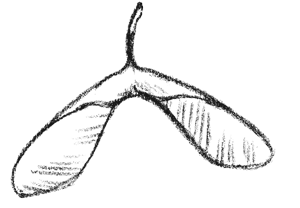 Discover Cornwall